Sfumato ,
2023,
5 photographs
(50 x 61 cm)
giclée print on Hahnemühle Photorag
edition of 25
1 video (01:26s)
Series of 5 smoke drawings created without motors, electronics, computer-generated images or artificial intelligence.
Initiated by hand, the system conserves its energy thanks to a set of balances, weights and pulleys. The idea was to confront the chaos and unpredictability of smoke, and try to "program" it as best we could.
→ More info
Affiches Artifices,
2021,
Papier, Poudres pyrotechniques
12 model
editions of 3
50 x 70 cm
Each poster is a little spectacle printed on paper. Combining several pyrotechnic powders, "Affiches Artifices" is a ongoing work. New posters coming soon.
→ More info
Jelly Safari n°6,
2021
Video
Directing with Alexandre Humbert
Edit - Déborah Janssens
Music composition - Arnaud Pujol
Production - Lille3000
Commissioned for
Colors, etc,
Tripostal, Lille (FR), 2021
→ More info
Blueprints room,
2020
Mixed media installation
1200 x 270 x 330 cm
Commissioned by
Hermès
for the event «Heurêka»
New York (US), 2020
→ More info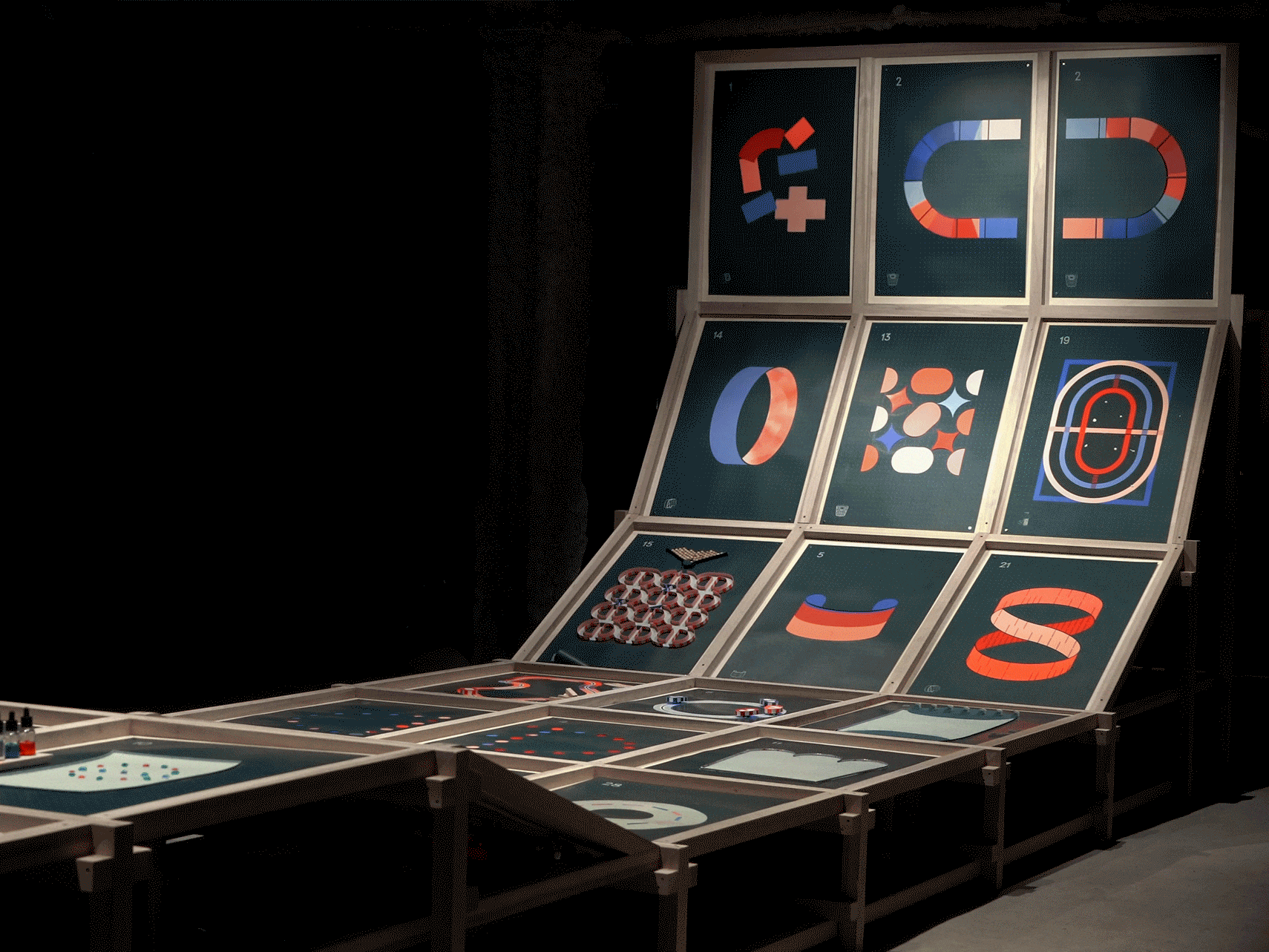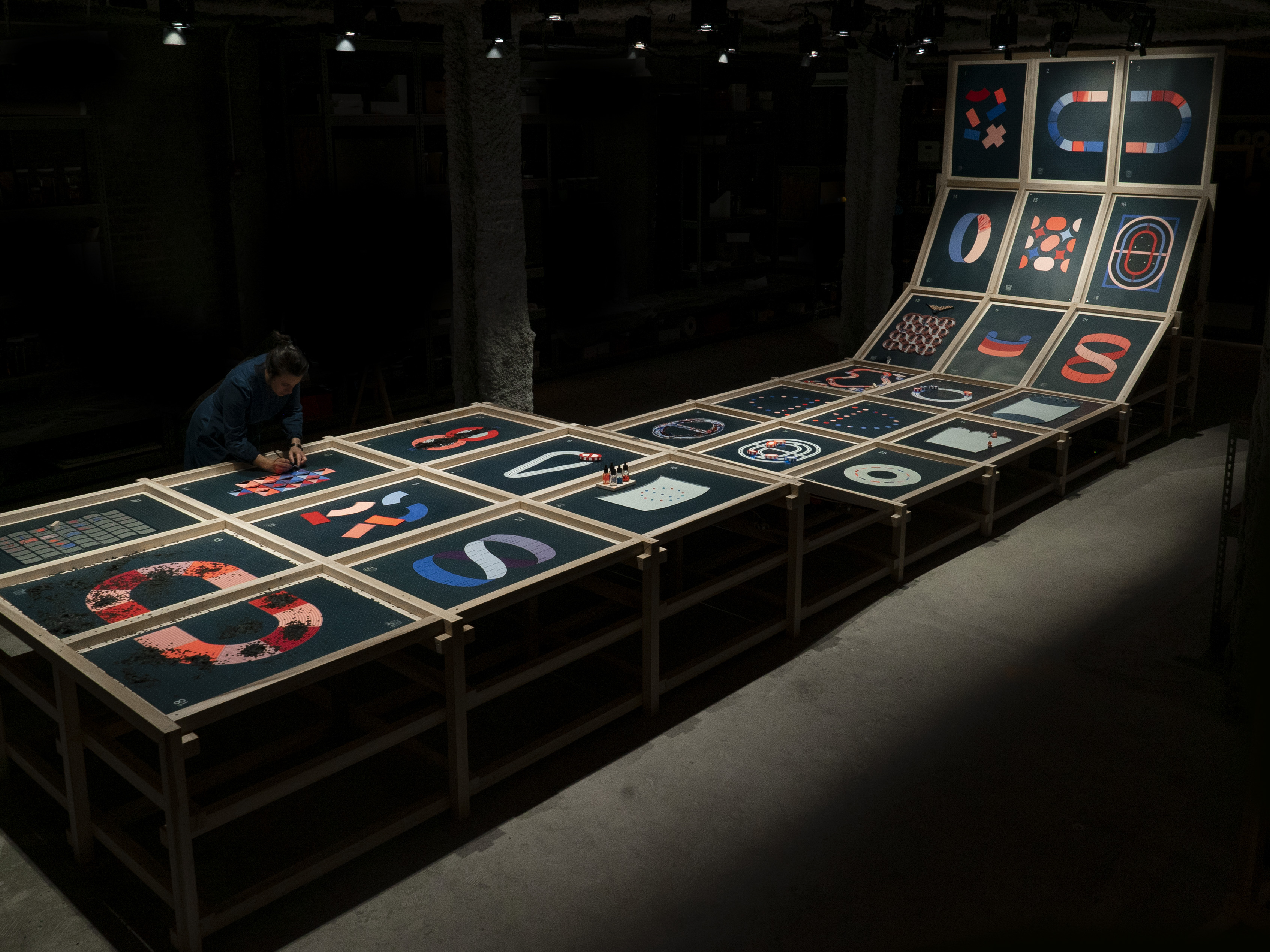 Papier Machine n°2,
2021
Offset 4 spot colors 4
8 precut pages
25 x 35 cm
Second volume of Papier Machine ( a collection of beautiful books, each containing interactive paper toys ready to be cut, folded and assembled to unveil the mysteries of invisible phenomena surrounding us)
This volume contains 6 toys , animated and powered by sand. These littles machines, ready to be assembled, work without electricity. Behind each visual effect hides a mechanism or physical phenomenon related to sand (swing, pendulum, balance, optical effect, flux, etc…)
Be notify when available to order :
→ More info